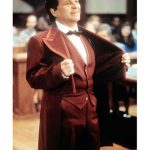 Choosing the right lawyer to handle your divorce is not an easy one, and it certainly isn't a decision one should make lightly.  But with the thousands of lawyers that are currently practicing law in Pennsylvania, how do you make the right choice?  Read on for some practical advice in choosing the right PA divorce lawyer for you:
Beware of Lawyer Rating Services
Many younger PA divorce-seekers do a lot of divorce research on-line, or they assist older divorce-seekers in finding information online.
Most of the online lawyer rating services are unreliable, IMHO. We don't know all of the lawyers in our area of Southwestern, PA who do divorces, but we pretty much know who the good ones are.  We see that some lawyers have high ratings that we believe are totally unjustified in terms of our knowledge of their expertise in handling divorce matters.  It seems old fashioned, but word-of mouth referrals are usually your best bet.  Ask people you know who've been through a divorce for a referral!
Insist on Meeting your PA Divorce Lawyer in person
Many divorce seekers (or seekers of divorce information) don't know what to expect from lawyers during their consultation appointment, or thereafter.
It is virtually impossible to conduct an effective consultation appointment over the telephone, or in an internet chat; we need to look each other in the eye and gauge whether we are getting accurate information or whether the information we are giving the potential client is getting through. Some clients lie…
You Get What You Pay For
If a divorce lawyer is offering you a "free consultation," they must not be busy enough; there may be a reason for this…
If the divorce lawyer has no support staff, or works out of his or her basement, maybe they are building up a practice (hey, I started by sharing law office space with an established lawyer), but bear in mind that it is likely they may not be available to you when needed, as they have to go to court, write pleadings, answer telephone messages, etc. all by themselves. Yes, voice mail and text messaging is handy, but if you have a burning question, it may be cold comfort to you.
As a corollary to the above, then, bear in mind that a lawyer whose fees appear to be "cheap" or much less expensive than others, may have insufficient support staff. Personnel and offices and computer systems cost money, but they make the lawyer much more available to answer important client questions and take action in emergencies.  If you don't get a response within 24 hours to an urgent question, (it should be the same day), it brings a level of anxiety into the process which experienced lawyers want to avoid.
Just because a lawyer is expensive, however, it doesn't mean that they are the lawyer for you. Ask around, find out how satisfied friends or relatives or co-workers have been with their divorce attorneys (or how impressed they were with the skill level of their spouse's attorney).
Real, practical advice = Good Advice
The right lawyer for you will take in a great deal of information about you and your marriage, your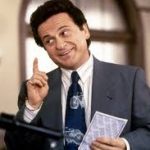 children, and your spouse, and they will educate you on the divorce, support, and custody laws of Pennsylvania. They will tell you hard truths, truths you may not want to hear but need to know.
The right lawyer will have a sense of humor, be able to relate, but will not feel sorry for you. We must analyze the situation as the court would and work to develop a strategy to reach an outcome that is acceptable, in the long run. As changes occur, they will keep you informed and will modify the strategy, with your approval.
Communication is Key
The right lawyer will keep you informed and will communicate with you regularly, usually by email, and will want your input and response to actions and communications in your case.
Your lawyer will charge you for all communications, telephone, email, written, etc., because he or she has nothing to "sell" but his or her time. Don't expect them to work for free, particularly when they have an office, staff, and other overhead expenses.
Divorce Lawyers should be Tough, but Professional (even if you secretly hope they beat your ex into a pulp on the courtroom floor)
Your lawyer will very likely know and hopefully have a cordial relationship with your spouse's lawyer. Our job is not to hate or scorn the other side; our job is to get the best result for our client, and we have learned that cooperation, not flame-throwing, is the best way to achieve this with a minimum of expense.
Few Surprises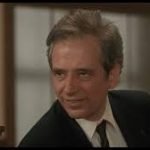 It is possible but unlikely that you will be unhappily surprised by developments in your case, if you have been listening to your lawyer and following their instructions. Most experienced divorce lawyers are fairly good predictors of outcomes and are trying to save you attorney fees and anxiety by attempting to settle your case, along lines you have already discussed and are prepared for.
Choose Wisely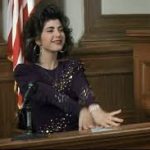 If you hear someone complaining that divorce lawyers are money-grubbing thieves, it is possible that they have had a bad experience with their lawyer.  We have met many of those people, and we have performed case "rescue missions" more times that we can count.  Or it is possible that they had unreasonable expectations or are trying to get something for nothing.  Choose wisely.  Your future may depend on it.